Woods Creek and Lakes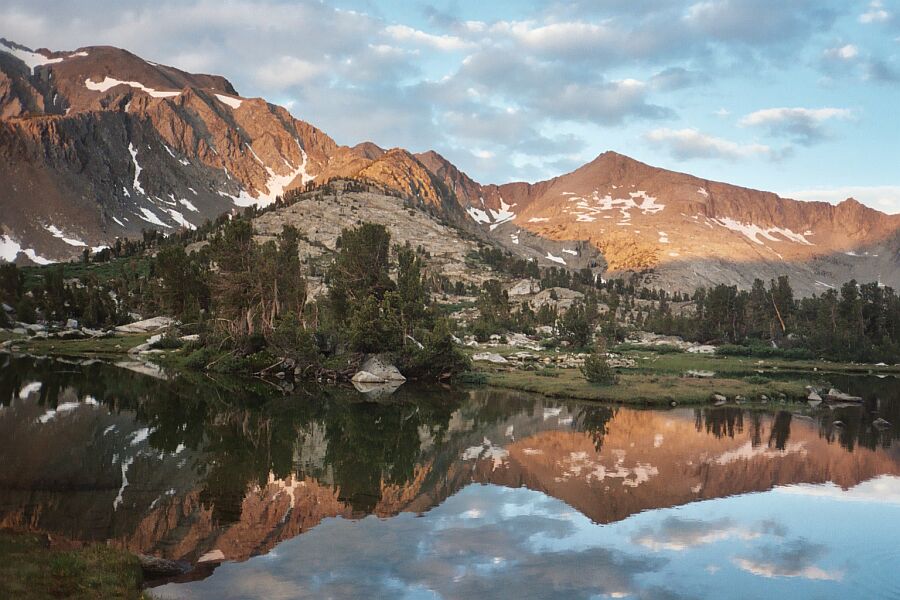 Now THAT is what I am talking about! The morning alpinglow of morning in the high country. Looks like the weather would be acting up again. Ah well, it would be all downhill from there, so no big deal.

Morning in Woods Lake Basin

Woods Creek and Lakes, SEKI, Spring 2005

Morning, and time to pack up. We got up at dawn as usual around 5:30 AM and packed. After breakfast it was time for a last look around before departing.

Looking north-west as the sun rises over the basin as seen from near camp. This is early morning, but the water ripples means wind. That usually means something is up with the weather.
We did not want to spend too much time hanging around, because it was obvious that the weather was acting up. The best days start sunny and clear, but if you see clouds in the morning or before noon for that matter, that usually means you are in for some rain or something colder.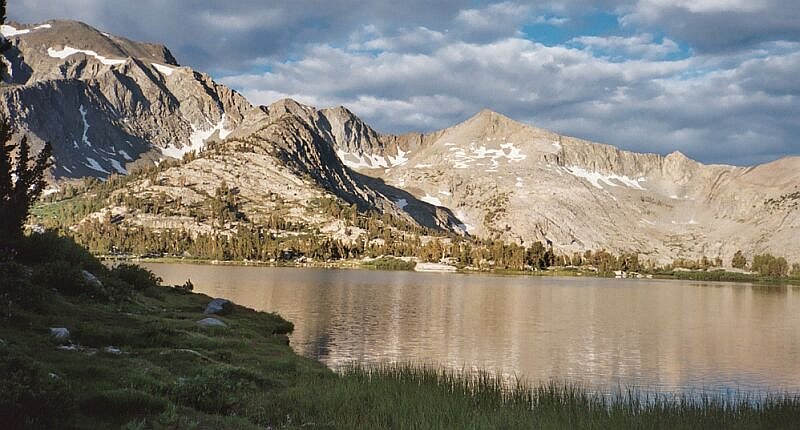 Just another look towards 3764 m in different light conditions. I have always said you really have not seen an area until you have seen it in all light coditions and weather.