A Backpack to the Remote Lyell Fork of the Merced River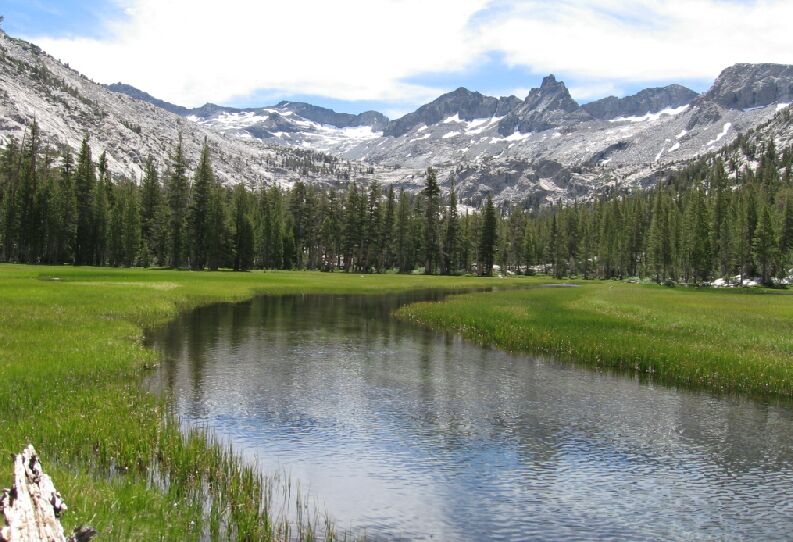 The Lyell Fork headwall from the western "Ansel Adams Camp Meadow".
Leaving the Meadows Behind
A Trail and Cross-Country Route to the Lyell Fork, July 2007
This is a good spot to stop and take a look at an altered map of this trek through the canyon. As you can see below, I have marked some of the major features and the route through the canyon. The upper line of the route was the way we took in, and the lower line is the way we went out on the left, and just the opposite on the right. Just about everything west of the Western meadow and north of Lyell Fork is solid granite.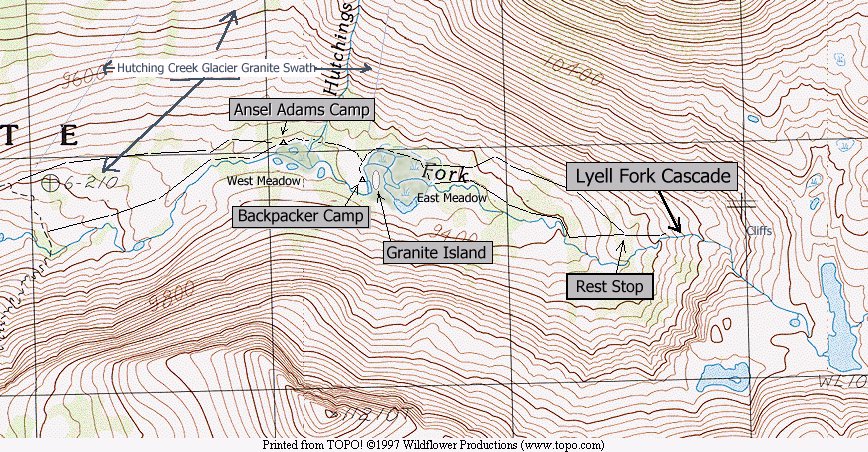 The photo below is of the same area as the map above.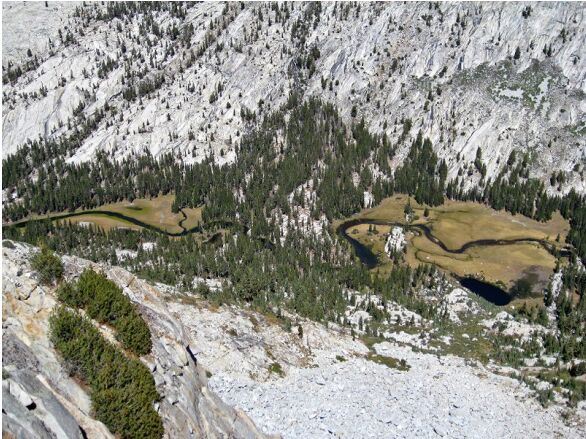 The two meadows of the Lyell Fork of the Merced River. Photograph above by Larry Conn.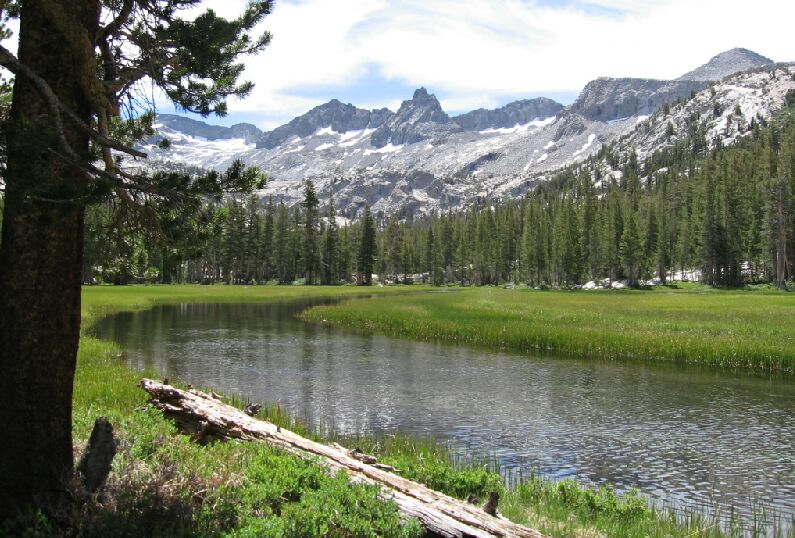 Our last look at the outstanding view near the "Ansel Adam" camp. Mt. Ansel Adams at the center with Foerster Peak on the right horizon. The beauty of the western meadow and the Lyell Fork.

Ansel Adams (left) at "Ansel Adams Meadow Camp" ( or the Western Meadow) (see picture above this one).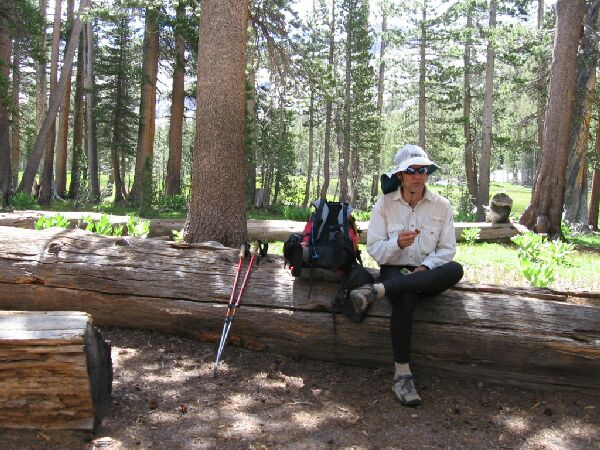 Dave at "Ansel Adams Meadow Camp", a nice camp indeed...